---
Wu Guirong, deputy chief engineer of CINF
---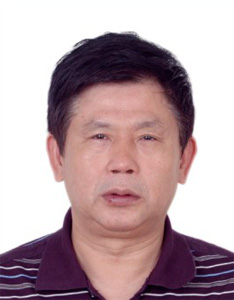 Wu Guirong, the deputy chief engineer, professor senior engineer, was graduated in 1982 from South China Institute of Technology, majored in inorganic chemical engineering.
Mr. Wu has been involved in the engineering design, consultation and scientific research of over 80 state, provincial or ministeriallevel large and mediumsize projects in respect of metallurgy, chemical industry, environment and comprehensive recovery with outstanding performances in nonferrous smelter offgas treatment, and remarkable achievements in the technology innovation, popularization and application to overcome the technical difficulties in removal of arsenic, mercury, fluorine and chlorine from the offgas.
He has been involved as chief designer in over 7 large and mediumsize projects such as 100kt/a Zn Smelting and Offgas Acidmaking project of Nanfang Smelter, 200t/a ISP PbZn Smelting Offgas Acidmaking Upgrading Project (Phase I and II) of Shaoguan Smelter, 100kt/a Zn Fluidizedbed Roasting and Acidmaking Project of Yunnan Dongsheng Smelting Chemical Co., Ltd, as EPC project manager in over 4 projects such as Ammonia Station Upgrading Project of Yimen Copper and Yunnan Copper Co., Exhaust Gas Treatment Project of Wengfu Chemical Co., Offgas Deep Purification Project of Central Yunnan Smelter.
He has applied 5 patents, incl. 1 patent for invention, and has been awarded 3 state, provincial and ministeriallevel prizes for excellent engineering design. He has participated in the compilation of 2 state standards and reviewed 1 state standard.
---