---
Zhang Ansheng, deputy chief engineer of CINF
---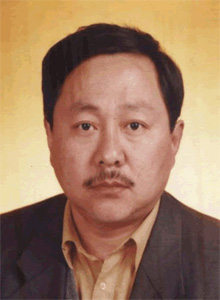 Graduated in 1978 from the Central South University, majored in Electrical Automation, Professor Zhang Ansheng is a professor senior engineer and deputy chief engineer of CINF.
He has been involved in the instrumentation automation engineering design, consultation and research of about 100 mining, beneficiation and smelting projects, with rich experience and bottomeddown mind in the design of electric automatic control system. He is specialized in the design, commissioning of AC and DC motor transmission and control system with rich onsite experience.

He has obtained one statelevel patent for invention and many statelevel and ministerial level awards for excellent engineering design. He has compiled as editor in chief of state specifications and codes, state standard drawings and has prepared the hoist operation and maintenance teaching plan(1) and tourism aerial ropeway maintenance textbook(1) and has reviewed five national or industrial standards. He has reviewed as the leader of the state Standard Review Group and has undertaken and directed about 10 technological innovation projects.
---