---
Other products
---
(1) The disc casting machine
CINF's disc casting machine has been applied in many smelters.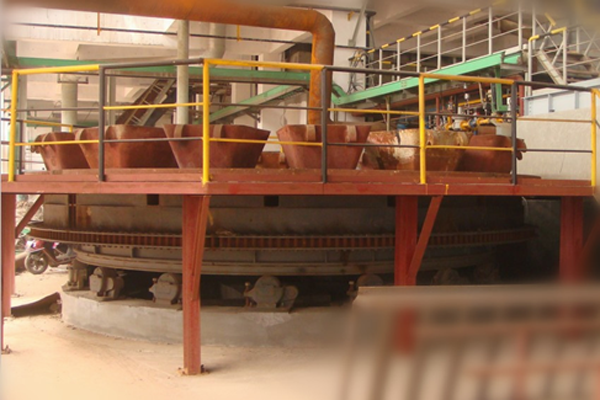 The lead bullion disc casting machine in a lead smelter

(2) The largesize anticorrosive leaching tank
The largesize anticorrosive leaching tank is mainly used for the leaching and agitation of acid slurry from the V, Cu, Fe ores leaching and the smelter acid slag leaching process. The structure and materials of the equipment is heatresistant, anticorrosive and has the characteristics of low power, high efficiency, strong agitation ability and good agitation effect. The technology has filled the blank of largesize heatresistant and anticorrosive leaching tank in China.

The largesize anticorrosive leaching tank applied in the leaching area of Qianjiaping V mine
---