---
The flotation column
---
The CCFtype flotation column, independently developed by CINF, has achieved international leading level. In 2008, the technology passed the inspection by Quality Supervision and Inspection Center for National Nonferrous Metallurgy Machinery Products. It is awarded the first prize for science and technology in China nonferrous metals industry and the first prize by CHINALCO for technological progress.
Patents:
(1) Patent name: a type of foam gun, No.201220293839.5;
(2) Patent name: a pulp flow control valve, No. 201220305924.9;
(3) Patent name: a bubble generator, No.200420069268.2.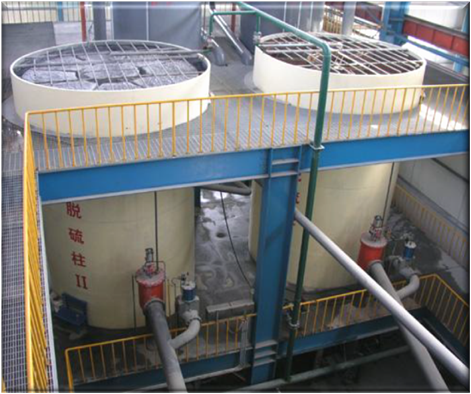 The flotation column applied in a concentrator
---