---
Li Xuzhong, water supply and drainage profession expert
---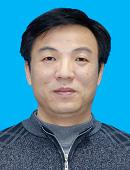 Graduated from Wuhan University, majored in water supply and drainage engineering and a postgraduate from Hunan University, majored in environmental engineering, professor senior engineer, state registered utility (water supply and drainage) engineer
Professor Li is the head of Urban Water Supply and Drainage Engineering Department, the member of Industrial Water Supply and Drainage Professional Board of China Construction Standardization Institute, the deputy director of Hunan Provincial Water Supply and Drainage Academic Board, offcampus master tutor of Hunan University.
He has been involved in over 100 project as discipline leading engineer and chief designer, incl. the engineering design of water supply and drainage for large civil buildings, large city sewage and industrial sewage treatment plants, mine and smelter water supply and drainage engineering,etc.. He has reviewed over 200 projects.
He has obtained five patents for invention, three patents of utility model, has published 21 academic papers, and revised as editorinchief Design Code for Heavy Metalcontaining Sewage Chemical Treatment, and has been involved in the compilation of Fire Prevention Code for Nonferrous Metal Project Engineering Design,in the review of national standards of Design Code for Environmental Protection of Nonferrous Metal Projects,Design Code for Tailing Storage Facilities, Design Quota for Nonferrous Metal Projects (Daily rate for utility works) and Safety and Technical Regulation for Mn Residue Dams.
---