---
Zhang Min, design master in China nonferrous metal industry
---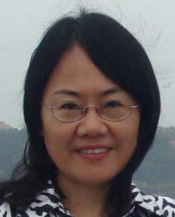 Born in 1962, graduated from Kunming Institute of Technology, majored in mineral processing
Design master in China nonferrous metal industry, deputy chief engineer, professor senior engineer, state registered mining/mineral engineer, state levelII registered constructor
Professor Zhang has been involved as chief designer over 20 large and mediumscale projects with outstanding performances with fruitful achievements in respect of development and application of refractory gold ore processing, comprehensive recovery of scheelite from lowgrade ore and comprehensive research on the processing technology of ore from the highaltitude mines. She has obtained one statelevel utility model patent and published several valuable papers and technological reports.
Over the 30a active promotion and application of new technologies in the project, she has been awarded with 5 provinciallevel and ministeriallevel prizes for excellent engineering survey and design, 1 statelevel silver medal for excellent engineering design, 1 provinciallevel prize for technological advancement and 1 prize for Scientific and Technological Advancement.
She is a renowned expert in China engineering design, and is engaged as review expert for review of resource development and utilization programs of Ministry of Land and Resource, and review of inChina design projects, expert in Hunan provincial bid evaluation expert database, public selected expert by CHINALCO leading party group expert in Changsha expert database, member of CHINALCO Technical Commission, expert judges of Hunan provincial construction project survey and design, minerelated engineering expert of Guangdong Provincial Safety Production Supervision Association.
---