---
He Xinmin, design master of China nonferrous metal industry
---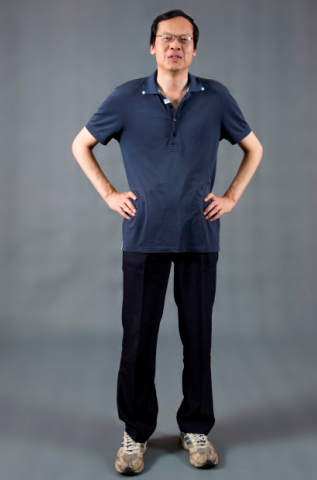 Since his graduation in1982 from Central South University, majored in metallurgical engineering, Professor He has been working in Metallurgical Engineering Branch of CINF as the head of the Metallurgical Engineering Branch and deputy chief engineer of CINF since 2007. He has been involved in many large smelting projects as chief designer. He was promoted as professor senior engineer in 2001 and in 2008 he obtained the qualification of state registered metallurgical engineer. He is a member of China Nonferrous Metal Society. He has been awarded Advanced Individual of Hunan Provincial Technological Innovation, Advanced Employee of CHINALCO, Excellent Technological Worker of China Nonferrous Metal Industry, Advanced Technological Individual and transcentury academic and technological leader. In 2012, he was named as National Design Master in Nonferrous Metal Industry. In 2013, he was awarded National May First Labor Medal and Hunan Provincial Model Worker.
He has undertaken as chief designer the engineering design and technical supervision of 10 over state or provincial large projects such as Zn System Expansion of Guangxi Laibing Smelter, Liuzhou Zn Operation Expansion, ISP Project of Huludao Zn Plant, Iran Qushem Zn Plant, South Korea Pinbei Smelter, Danxia Smelter, etc with 1 statelevel silver medal, 3 ministeriallevel first awards and 3 secondrate awards for excellent engineering design and consultation achievements.
He has been involved in many key projects as chief designer and deputy chief engineer. For example, the technical upgrading project of 50kt/a lead bullion smelting operation of West Mining Company was the first to apply Kaldo furnace for Pb smelting to realize Pb smelting in single step; 100kt/a Pb ingot project in Qiujing nonferrous metal base of Yunnan Metallurgical Group is based on the lead bullion preliminary electro refining process, it is the first to introduce the electrolytic lead automatic production line with technical equipment up to the international advanced level, the technological upgrading project for 100kt/a Zn oxygen pressure leaching operation of Danxia Smelter is the first large modern Zn pressure leaching operation in China with dozens of patented technologies developed, popularized and applied, which is awarded with ministeriallevel first prize for excellent engineering design.
As a Chinese expert, he has been sent to several countries such as Iran, Korea and Thailand to direct the engineering design and consultation of the relevant projects with good praise from the clients.
---